The versatile superstructure for tough operating conditions gives you the perfect balance between size and performance. With 360-degree rotation and a sliding function with this unit, you can handle every situation you are exposed to.
Standard
anti-slip pads
towing fork in Z-metal design
side support legs in the shape of A
2 x 25t reel
set of fork holders and 4 sets of fork holders
safety chains, safety box chains
manual control by the driver
air outlet 12V / 24V
Optional equipment
complete remote control
partial remote control
2 additional winches, each 20t, mounted on the arm or front support legs
tunnel box with a width of 609, 762, 914, 1219 or 1828mm
rear control
extra frame saw
single and double goggles
complete release kit
aluminum / metal design
Primed under the topcoat
front and rear winch
XP, X-side thrust
steel rope with steel core
chrome railing
control box for vehicle cab
LED work lights
tool box lighting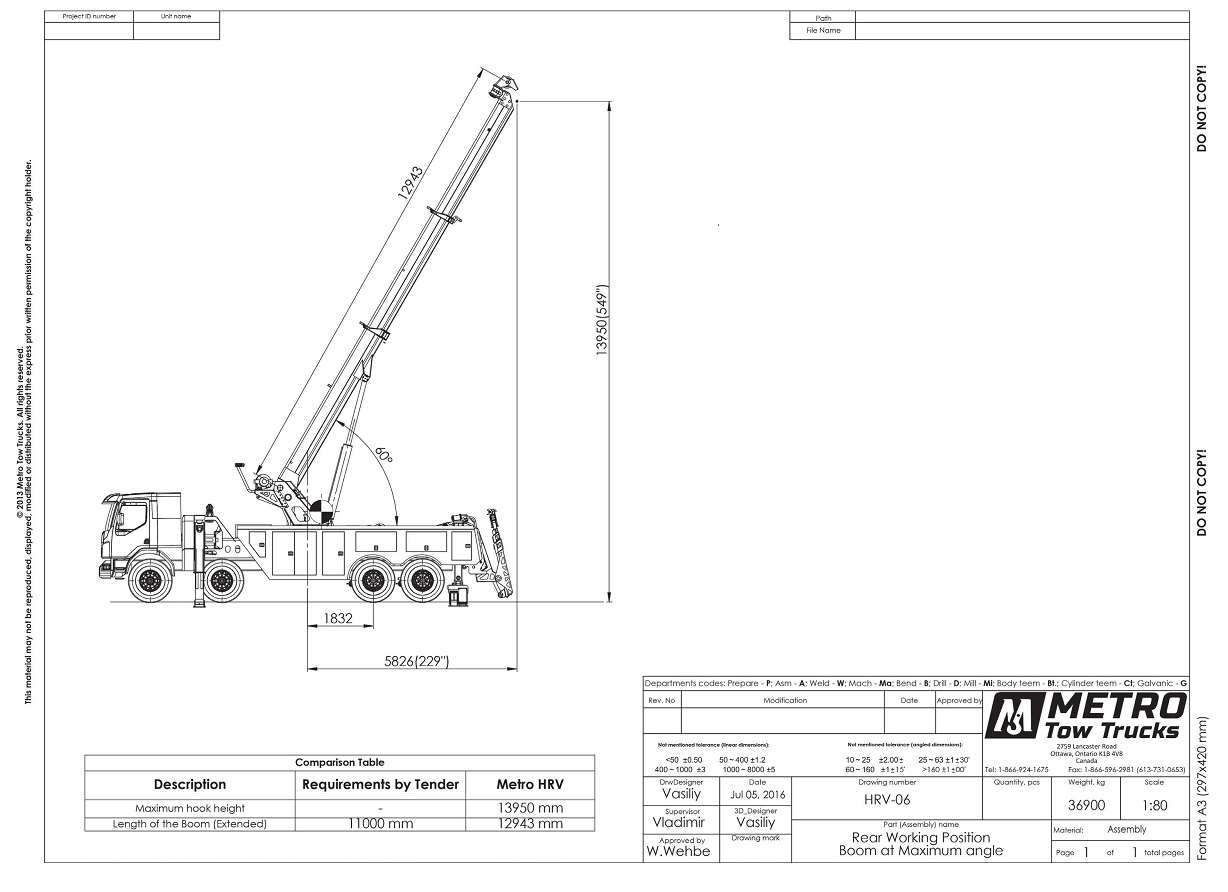 NOTE: Axle configuration is subject to local laws and regulations. All information in this document is for reference purposes only. Configurations are optional.
Lifting equipment specification
Load on retracted fork: 25t at 2100mm
Load on extended fork: 8t at 3650mm
Negative tilt angle -10 °
Maximum tensile force: 120t
Recommendations for the vehicle
Axle load front axle: 2x8t
Axle load – rear axle: 2x15t
Recommended tire size: R24
Length from cab end to rear axle center: 6800mm
Lifting force at retracted arm (at 65 °) 70t
Lifting force with extended arm (at 65 °) 20t
Maximum lifting angle: 65 °
Maximum hook height: 13950mm
Arm length extended at 0 ° angle: 7050mm
Number and tractive power 2x25t main winch
(1st row) 2x10t side winch
1x22t rear winch
Rope: 22mmx60m main winch
19mmx60m side winch
19mmx60m rear winch
Do not hesitate to contact us !
We will be happy to answer all your questions within 2 working days