Our MDTU-20 is an amazing piece of equipment. Imagine no more large towing bills for your company. Need a quick tow? Simple, lock it on one of your available trucks and go. If you have a small fleet, it could be the best unit in your yard. It is extremely affordable.
Our MDTU-20 is over-built to ensure durability and long-life; this will protect your investment and keep you on the road longer and hauling more vehicles faster. Owners and fleet operators alike will quickly discover that this light duty wrecker is the best value that's available on the market today.
As with all Metro Tow Trucks, customization is the order of the day and we'll build your wrecker the way you want it. Don't hesitate to inquire, standard and customized wreckers are surprisingly inexpensive.
Mass of unit without chassis: 5,880 kg (13,000 lbs)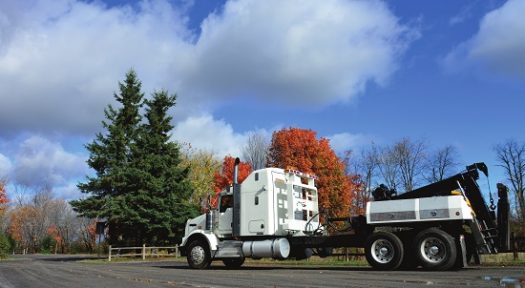 Standard
20 ton (44,000 lbs) Boom
10 ton (22,000 lbs) 3-stage Underlift
8 ton (17,600 lbs) Worm Gear Hydraulic winch
Dual Steel Toolboxes
1 Set of fork adapter
4 sets of frame forks
Set of Safety & Tie-down chains
Options
Wireless Remote Control, non-proportional
Extra frame forks
Wheel lift receivers for single / double tires
Full recovery tool package
Custom storage system
Gravel guard undercoating finish
Front push bumper
XP, X-shape side puller
Extendable rear jack legs
In cab controls
Full size LED light bar
Wiring harness and junction box, Cab switches panel
Air and Electrical outputs at the tailboard
LED – working lights, strobe lights, lights inside toolbox
Custom painting
Installation services and extended warranty
Tow operators education & training
Retracted capacity on forks  10 ton (22,000 lbs)
Retracted distance to the forks 2135 mm (84″)
Extended capacity on forks  6 ton (13,200 lbs)
Extended distance to the forks  3579 mm (141″)
Negative tilt angle  -14°
Tow Rating  20 ton (44,000 lbs)
Front axle(s) weight (min)  6 ton (13,200 lbs)
Rear axle(s) weight (min)  2 x 9 ton (20,000 lbs)
Reccomended GVW  24 ton (53,200 lbs)
Clear CA  3310 mm (130″)
Capacity (at 43°)  20 ton (44,100 lbs)
Maximum Lift angle  43°
Quantity  1 pcs
Pulling force (on 1st layer)  8 ton (17,600 lbs)
Winch type  Worm Gear
Cable length  16 mm x 43 m (5/8″ x 140')
Do not hesitate to contact us !
We will be happy to answer all your questions within 2 working days