The INT-5 is a real work horse. It will give you the power and performance you need for daily operations and ask for more. It is designed to be reliable and economical. The perfect model to start your fleet or add to it's capacity.
Unit weight without chassis: 1,650 kg (3,600 lbs)
Standard Features
1620 mm (64") Cab to Axle steel body
4 ton (8,800 lbs) winch
Driver and passenger side manual controls
Wheel scoops
Fork receivers and 50 mm (2") frame forks
Safety chains
Options
Tunnel box 610 mm (24'')
Dollies
Extra 4 ton (8,800 lbs) winch
Rear anchors mounted on the under lift
Remote control
In cab controls
Custom paint in 2 or more colors
Extra frame forks
Extra tools (snatch blocks, chains, straps, hooks)
Aluminum body
LED working lights
tool box lighting
LED strobe lights
LED lights inside toolbox
Installation services and extended warranty
Tow operators education & training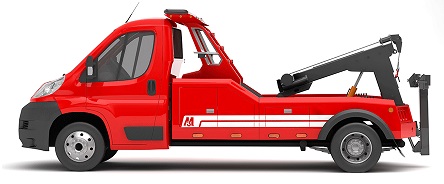 Retracted capacity on forks 3.6 ton (8,000 lbs)
Retracted distance to the forks 785 mm (31″)
Extended capacity on forks 2.4 ton (5,200 lbs)
Extended distance to the forks 1731 mm (68″)
Negative tilt angle -11°
Tow Rating 3.4 ton (7,500 lbs)
Front axle(s) weight (min)  3 ton (6,600 lbs)
Rear axle(s) weight (min)  4.5 ton (9,900 lbs)
Reccomended GVW  5 ton (11,000 lbs) to  7 ton (15,500 lbs)
Clear CA  1620 mm (64″)
Retracted capacity (at 32°) 8 ton (17,500 lbs at 30°)
Extended capacity (at 32°) 3.7 ton (8,000 lbs at 30°)
Maximum Lift angle 32°
Maximum Hook Height 2596 mm (102″)
Reach Past Tailboard 460 mm (18″)
Quantity  1 pcs
Pulling force (on 1st layer)  4 ton (8,800 lbs)
Winch type  Planetary
Cable length  10 mm x 30 m (3/8″ x 100′)
Do not hesitate to contact us !
We will be happy to answer all your questions within 2 working days