The FB-5 is a basic superstructure, but not just that. With a powerful 3.6-ton platform, you can carry more than your usual 2-ton load. It is a great choice to expand your fleet at a low price. Easily transport lighter trucks.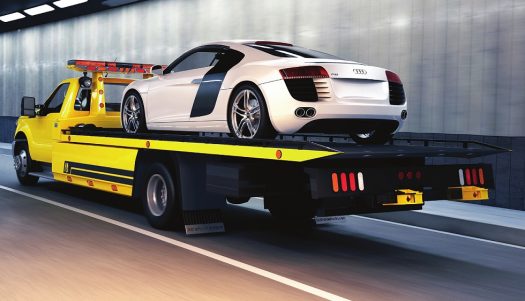 Standard Features
Deck length of 5943 mm (19.5′)
Standard width of 2463 mm (97")
One 914 mm (36") side toolbox
Independent light pylon
Chrome door handle
Driver and passenger side manual controls
Safety chains
Optionals
Wireless remote control
1828 mm (72″) side box
2590 mm (102″) Wide bed
Frame forks
sWheel lift receivers for single / double tires
Removable rails
Full recovery tool package
Custom storage system
Front push bumper
XP, X-shape side puller
In cab controls
Full size LED light bar
LED – working lights, strobe lights, lights inside toolbox
Custom painting
Installation services and extended warranty
Tow operators education & training
Retracted capacity 1.8 ton (4,000 lbs.)
Extended capacity 0.9 ton (2,000 lbs.)
Negative tilt angle  -15°
Tow Rating 4.5 ton (10,000 lbs)
Front axle(s) weight (min)  3.1 ton (7,000 lbs)
Rear axle(s) weight (min)  6.1 ton (13,500 lbs)
Recommended tire size  R 19.5 Low profile
Clear CA   3353 mm (132")
Deck length  5943 mm (19.5′)
Deck rating  3.6 ton (8,000 lbs)
Deck Tilt Angle  15°
Quantity  1 pcs
Pulling force (on 1st layer)  4 ton (8,800 lbs)
Winch type  Worm gear
Cable length  10 mm x 30 m (3/8″ x 100′)
Do not hesitate to contact us !
We will be happy to answer all your questions within 2 working days